Garage Door Repairs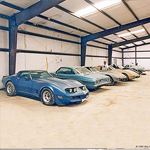 The Katy Garage Door Repair team is dedicated to providing the finest garage door services to homeowners and business owners throughout Katy, Texas. With over 20 years of local contracting experience, we are a part of the Katy community. We've been living and working in Katy, installing and repairing garage doors for over two decades. During our tenor in Katy, we've installed, maintained, and repaired thousands of garage doors.

Our company is more than just a garage door repair company. We are dedicated to providing the finest repairs, installations, and custom garage doors in the area. We are also dedicated to making sure that your experience is pleasant from the moment you call in for a quote to the final inspection – and for many years to come as you enjoy your garage door.

We are licensed and bonded and we guarantee our work. Contact us today for a free garage door consultation or quote.